Welcome to Mrs. Nolan's Homework page for sixth mathematics class.
​Students can expect math practice to do at home every day. All math practice work is due the next day when students enter the classroom. Students will check their work with their table partners, ask questions, correct the math, and collect it in their binders.
​The math practice reviews concepts and ideas students worked on that day in class. So the math problems will be familiar to your student. Students, there are many helpful places you can go to in the math program if you get stuck. Remember that perseverance is an invaluable life skill! Don't give up because I know you can do the math if you think about it and persevere! You can expect about 4 to 6 problems every day. You can expect to spend about 20 to 30 minutes working on the math practice. Parent Guide for homework help: https://pdfs.cpm.org/CoreConnections/ParentGuide/cc2/CC2_PG.pdf
​
Powered by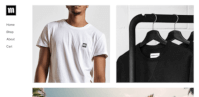 Create your own unique website with customizable templates.